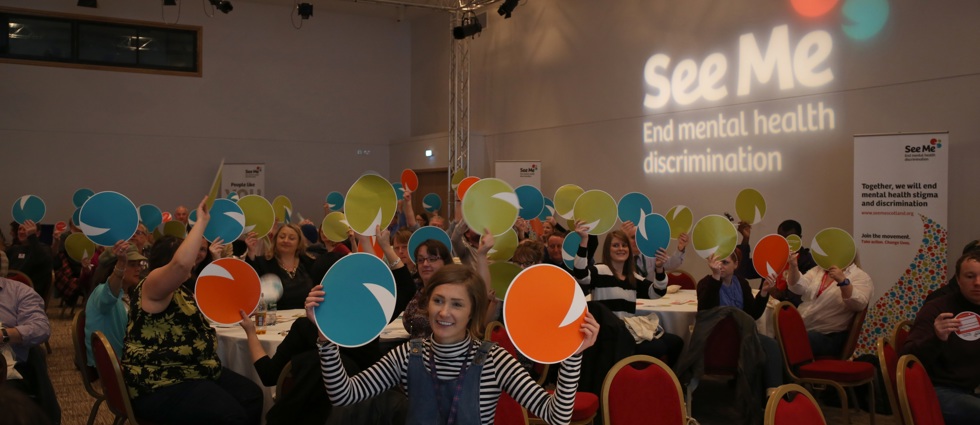 How We Are Making a Difference
How We Are Making a Difference
How We Are Making a Difference
See Me will challenge negative behaviour towards those who experience mental health problems. Our vision is to make sure that anyone who has struggled with their mental health has the same opportunities as others to lead a fulfilled life. We will help everyone understand the impact of their actions and behaviour by making sure that the voices of people with lived experience are always at the heart of our work.
We have an ambitious programme to deliver - in workplaces, education, health and social care and by building a social movement.  The programme is being monitored closely and we will share results widely to learn from experience. 
Evaluation Reports
See where See Me has been working over the last couple of years.
Join our movement for change
Anyone can help tackle stigma and discrimination. You can do as little or as much as you're able to and every action makes a difference.
Find out more